What is PE tarpaulin
Views:2 Author:Site Editor Publish Time: 2019-06-04 Origin:Site
PE tarpaulin is generally made of HDPE (high density polyethylene), which has high operating temperature and excellent hardness, mechanical strength and chemical resistance. Polyethylene is suitable for hollow blow molding, injection molding and extrusion of various products (hard) such as various containers, nets, packing belts, etc., and can be used as cable coatings, pipes, profiles, sheets etc.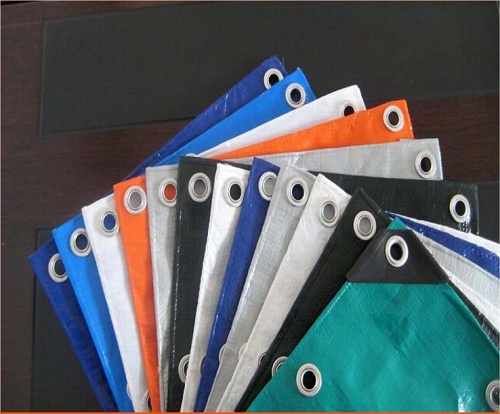 PE tarpaulin raw material is generally a color strip cloth in which PE film and polypropylene woven fabric are coated on both sides of PE woven fabric, and it is called paper-round woven fabric-double-sided coating. The waterproof performance of tarpaulins is inferior and waterproof performance is generally not guaranteed after single use, it is easy to wear, and light in quality, clean and free from contamination. Generally used for temporary stacking, rainproof and dustproof, not suitable for long-term outdoor use.
Advantages: sun protection, anti-freeze, anti-aging, anti-corrosion, light, easy to fold, durable etc.