What are the applications of ventilated stretched wrap film?
Views:0 Author:Site Editor Publish Time: 2019-09-06 Origin:Site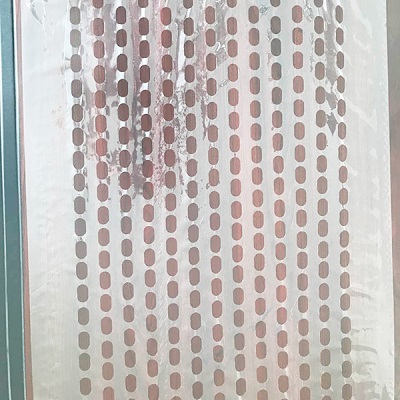 The ventilated stretched wrap film allows for wrapping the pallets while still hot and when the goods cool the outer packaging is not affected through condensation. also allows pallets of products to chill when placed in refrigeration as the cool air can circulate freely throughout the pallet.
Ventilated stretch wrap films also called breathable stretch films, perforated stretch films, are applied to pallet wrapping of various load types for machine & manual applications. They allow the air through and special for wrapping fruit, vegetable, foods pallets,require breathability, ventilation, drying, freezing, shockfrosting.
Ventilated Stretch Film Characterise :
1.Less material use for wrapping a load when compared to the alternative solutions
2.Eliminates condensation and mold formation
3.Suitable for light or heavy loads.
4.Requies less films to stabilise the pallets
5.quicker and easier to apply than corner boards and straps.
6. Low weight ,but high elasticity .
The breathable air flow vented pallet wrap mostly used for shipping dairy, beverages, produce or other agriculture or food service products. allows air to circulate freely through the goods on the pallet.